The designing and production of intimate apparel has reached a new and improved level with Manview Bodywear! The main focus of the brand of sexy men's underwear lies on designing clothing and apparel that accentuate the male physique in all its perfection. The brand takes unique care in manufacturing each piece of underwear which is handcrafted with extreme dedication to transform a simple piece of cloth into a piece of art! Each of the underwear is double stitched so that comfort and durability are not compromised in any way!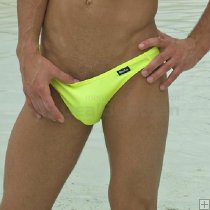 Manview Bodywear manufactures a variety of men's underwear and swimwear including bikini underwear and swimwear, brief underwear, boxer brief underwear, thong underwear and swimwear, jockstrap underwear, square cut trunk swimwear, etc.
Bikini swimwear and underwear is made of a mix of 15% lycra spandex and 85% nylon. The front is seamless, which make it great to wear at the beach. There is full back coverage and is unlined so you can really turn the heads of everybody at the beach or the pool. It is even available in mesh. This article of clothing is available in really vibrant colours to add a dash of fun and excitement wherever you go, like citrus orange, lipstick red, lime, mustard, royal blue, tangerine, purple passion, neon pink, mellow grape, etc.
Boxer brief underwear by Manview Bodywear is perfect to be worn during some strenuous physical activities due to the beautiful support and protection that it lends. There are lots of choices of funky colours in which the underwear is available. The material used is a blend of 5% spandex and 95% cotton which makes it very soft as well as comfortable. The pouch has fly front, which adds to the list of advantages and features of the product.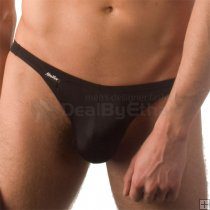 The pouch of the jock strap underwear made by Manview Bodywear is large and contoured, and the 2 inch wide waistband is in contrasting colours, which adds to the interest factor.
The square cut swimwear of Manview Bodywear is set in a classic style with drawstrings that help adjust the fit. Get them in attractive colours. The material used is a blend of 15% lycra spandex and 85% nylon which makes it easier to dry after a swim in the pool.
Here, at Deal by Ethan we offer multi packs of swimwear and underwear which helps you save money! So visit us and browse through the entire collection of Manview Bodywear today!!