Menswear and underwear can be a huge thing for most men because if you are not comfortable with what you are wearing inside, you can never look or feel confident with what you are wearing outside! The apparel brand Dick and Jane menswear understands the dilemma that most men face while choosing their underwear, and so the apparel that it designs is aimed at providing full comfort. Apart from their underwear, other menswear is of superior quality and they offer the latest designs.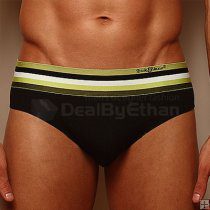 The variety of apparel designed by the brand includes brief underwear, boxer brief, long sleeved shirt, knitwear, tank top t shirts, short sleeved t shirts, etc.
The boxer brief and brief underwear by Dick and Jane menswear is divided into varieties like trendy basic, sports, fashion, etc. The underwear is made from woven cotton fabric which is actually a mix of 6% elastane and 94% cotton. The underwear's cut and construction is aimed at emphasizing the merits of the male body. Anti-piling processing is used for manufacturing the garment, which makes the underwear strong and durable. The brand uses basic colours- white, green and black to achieve a great look for the underwear. The waistband is quite nice and broad as well.
The knitwear of Dick and Jane menswear is available in a variety of styles as well, like V necks or turtle neck pullovers and V neck zip jackets. They are available in a variety of colours so that you can choose one that will suit you. The material used to make the knitwear is a blend of 45% cashmere and 55% silk.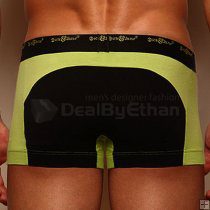 Their long sleeved shirts come in a wide range depending on the cut, and you can choose from a variety of colours and prints. The material used is majorly 100% cotton and (only in some cases) a little bit of elastane (about 4% is used to get a slightly stretchable avatar). The fit of the shirt is aimed at showing off your best aspects even when you are fully covered!
Their tank top T shirts and short sleeved T shirts are basically meant for sports purposes and are made of 94% cotton and 6% elastane, which helps you combine all the best elements of the two fabrics – softness and the breathability of cotton with the stretchability of elastane.
If you want to experience products from Dick and Jane menswear for yourself then visit Deal by Ethan today!