The Canadian brand 3G ACTUALWEAR was found in the year 2007 and that year may be marked as one of the most important and fruitful years for the fashion world! The aim and motto of 3G ACTUALWEAR is to maintain the perfect balance of quality, innovation and comfort with some help from the latest technology and the best materials! You will find the perfect equilibrium with 3G ACTUALWEAR between aesthetics and functionality.
The comfort and fit provided by the brand is perfect and just what you want! You not only feel comfortable wearing the underwear and swimwear all day long but also look great!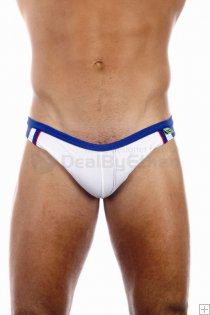 The variety of items sold by the brand includes boxer brief underwear, bikini swimwear, g string underwear, brief underwear, thong underwear, square cut trunk swimwear, lounge wear, short sleeved t shirts, tank top t shirts, muscle top t shirts, etc.
The bikini swimwear is available in two ranges- OLYMPIA and BANDANA. The style is available in funky colours and prints that appeal to all. The OLYMPIA collection is sporty and the BANDANA just adds a dash of freshness due to its breezy and cool appearance and use of quick drying fabric that works great as swimwear.
The boxer brief underwear and brief underwear from 3G ACTUALWEAR has different collections that boast of different types of prints and patterns. A majority of their lines use organic cotton which does not use dyes or chemicals that are harsh and comes with the added advantage of being allergy free. The fit is perfect and covers all the essential parts. The fabric is stretchable enough to provide an almost caressing like affect!
3G ACTUALWEAR produces g strings that are totally comfortable unlike some others, so if you are wearing g strings for the first time, 3G ACTUALWEAR's g string is sure to leave you with a great first experience! The style of the g string is such that the basic function and style of a g string is maintained and it will protect and cover your private parts. The stretch fabric gives super comfort as well as fit!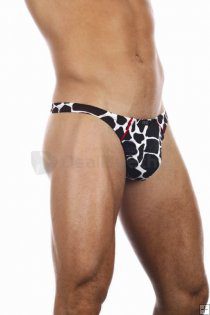 You can also get Tanga style thong underwear from 3G ACTUALWEAR which reflects the wild side that each male has within himself. In fact, the prints refer to the feral side of the man!
So, if you want to get a taste of the finest fabrics, fabulous colours, supreme designs, constant improvement and innovation, then take a look at the entire collection n of 3G ACTUALWEAR at Deal by Ethan today!!