No one can deny the fact that men's underwear styles are becoming hotter and sexy in the hands of the ace designers of the present day. Whether you consider boxer brief underwear, brief underwear, thongs, G Strings or very chic bikini underwear – all these styles are designed carefully to enhance the sizzling looks and the sex appeal of fashionable men; especially bikini underwear, with its skimpy and body-hugging design is ideal to make you look great! However, it will be wrong to say that looks are the only reason for choosing this underwear. The vital reason why men select bikini underwear is for the assured comfort they get from the design. Moreover, brands like Intymen create this underwear style from premium fabrics that almost gives you the feel of wearing nothing underneath!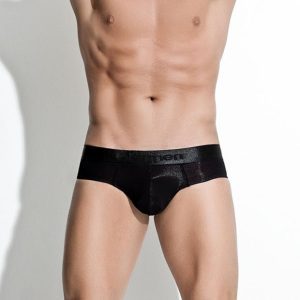 A well known brand, Intymen readily caters to the needs and requirements of urban men. They have a fine collection of trendy and traditional swimwear and underwear that ensure a perfect fit to the wearer. Their pouch enhancement hammocks, C-Rings and other erotic designs are well accepted by men. This brand often uses see-through fabrics for creating their menswear. Intymen offers a wide range of men's swimwear and underwear like bikini underwear, boxer brief underwear, brief underwear, jock strap underwear, G string underwear, pouch underwear, thong underwear, square cut trunk swimwear and bikini swimwear. They even create exquisitely stylish tank top T shirts.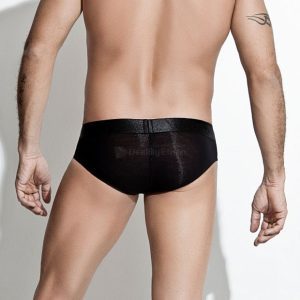 Designers at Intymen designed the Intymen Euro Bikini Underwear keeping in mind the sizzling, well-toned physique of men. They have selected a fabric that has a perfect combination of polyester (83%) and spandex (17%), which means this bikini underwear tightly adheres to the body, simply boosting your sex appeal. The fabric of this black coloured bikini underwear retains a little sheen that helps to increase your ravishing looks! Intymen Euro Bikini Underwear is also available in other colours like white, coral, blue and red. Just select your favourite colour and grab your Intymen now!
You can find Intymen Euro Bikini Underwear at our website DealByEthan, which offers great discounts on various fashionable menwear.