Jockey is one underwear brand that is steeped with history and importance in the world of underwear fashion. The brand had a predecessor in S.T. Cooper & Sons which was set up as early as 1876! The owner of the company, Samuel Cooper initiated this business to supply quality socks to lumberjacks. Eventually, the sons of Mr. Cooper inherited the business, and slowly over a large period of time, the Jockey brand was developed.
Throughout their long span of existence in the sexy men's underwear fashion industry, one thing has remained the same with this brand – the fact that the comfort and quality of their underwear always had and continues to remain their top priority. The needs of people have always been the sole focus for this brand.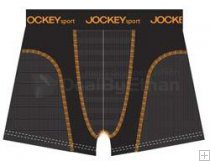 Jockey manufactures a number of different kinds of menswear like boxer brief underwear, bikini underwear, brief underwear, long boxer brief underwear, jock strap underwear, loose boxer shorts underwear, tank top t shirts, short sleeved t shirts, trousers, etc. The designs of all the styles of men's underwear available from Jockey are modern and come with a twist.
Jockey jockette bikini underwear is available in a number of assorted colours. This boxer brief underwear of Jockey is available in many different styles, cuts, patterns and colours to suit the tastes of all. The style has ample support for the wearer and you will feel comfortable indulging in sporting activities while wearing this underwear. The material used is also very comfortable influencing the air flow, thus drying out sweat very easily and quickly. The fit is body hugging but not too tight to elicit any kind of discomfort. Thus, you can wear it all day long without any fear!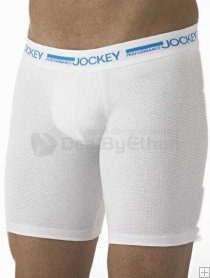 Jockey is available in a wide range with collections like classic, signature, no ride up, performance active, euro trunk, active sport, etc. In fact, the latest collections of Jockey have all incorporated the CoolMax material, the latest invention by the brand. The utility of the material is that it helps you remain cool and comfortable. So if you are thinking about indulging in various kinds of physical activities, simply wear the men's underwear crafted from this material to get maximum coolness and comfort.
To take a careful look at the entire range of men's underwear of Jockey visit us, at Deal by Ethan today and get attractive discounts!!