KINIKI brand of menswear was set up with an aim to offer men who are conscious about their physique and style, a rare collection that is hard to find elsewhere. The brand came into existence in 1976, and since then they have been serving men all over the world by providing them with designer underwear and swimwear among other kinds of apparel. There is no reason to doubt the quality, make and designing capabilities of KINIKI, for the brand has proved its worth time and again by introducing some of the most incredible men's collections.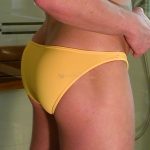 KINIKI was one of the first brands to launch the Tan Through swimwear that has been appreciated by ace menswear designers and fashion experts in different countries. The brand designs and manufactures their entire products at Staffordshire in England.
KINIKI earlier focused only on designing boxer shorts and briefs for men. But with passage of time and in view of the fact that men started experimenting with different styles of underwear, the designing team at KINIKI thought of introducing other designs such as full briefs, hipsters, slimline briefs, g-strings and even thongs. Today, if you were to shop for KINIKI brand of menswear, you will find a whole new collection that includes, Bikini Swimwear, Boxer Brief Underwear, Brief Underwear, G String Underwear, Loose Boxer Shorts Underwear, Square Cut Trunk Swimwear, Thong Swimwear and many other styles as well.
When a wearer opts for KINIKI, he straight away gets to wear designs that are fabulous, fashionable and stylish. Right from the material to the waistband style to the manner in which their products are stitched and manufactured, almost everything is taken great care of at KINIKI. You will never be disappointed after having invested your money in KINIKI, for the brand is every man's secret desire.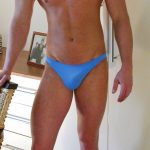 For instance, you can grab the Kiniki Zak Brief Underwear. This unbelievable underwear is made from nylon lycra, which means that the wearer can stretch the underwear as much as he wants and the product will never lose its shape and size. It is essentially a low rise brief that offers a great fit and is body hugging. It does not have any front seam and is perfect for accentuating your butt and package. If you are seeking comfort and style then this particular product is ideal for you!
You can order for Kiniki Zak Brief Underwear and other brands of sexy menswear and swimwear at DealByEthan! Hurry! Visit our siteand grab exciting discounts today!