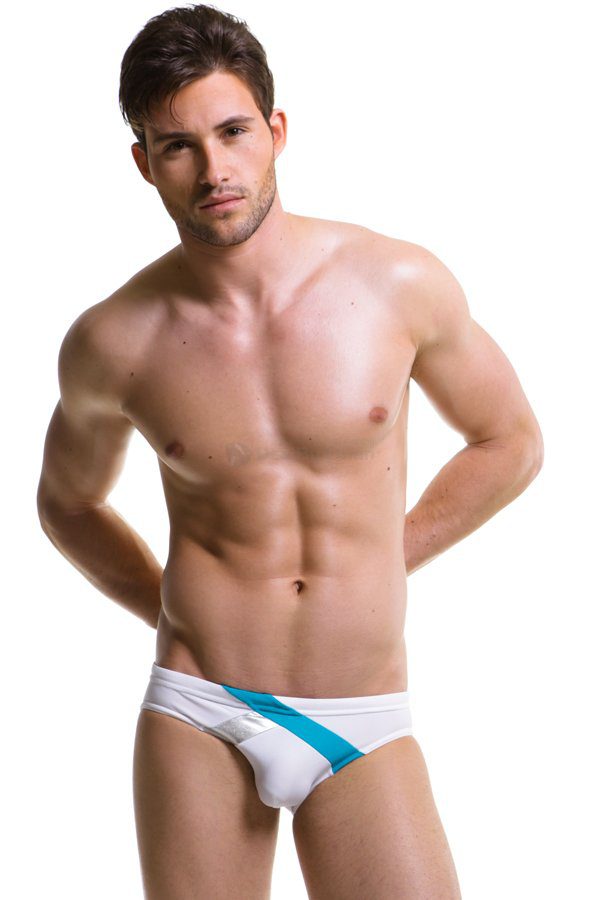 Over the last century, it is noted that the men's swimwear has changed and developed. For years it has been seen that the most common kind of men's swimwear has been swimming trunks or shorts. Presently men's swimwear market is vast. Before opting for the perfect swimwear one should realize whether one would be comfortable in that piece of wear and whether he is daring enough to wear that swimwear.
The swimming trunks are the most common form of swimwear from years. Trunks look much like shorts and it covers the body right from the waist to the upper or mid leg. In USA this form of swimwear is the most popular type. Trunks are mostly made up of nylon and on the inside there is a mesh protective covering which helps in fast drying. Trunks are available in various patterns, colors, styles and kinds.
Another popular form of men's swimwear is the g-strings. G-Strings are available in several pouch sizes. Most commonly SEEN men's swimwear is the g-strings which have quite narrow cut with small pouches which fully balloons out which enables everything to fit well. It is made from elastic fabric strings and has the same sides and backsides for all. Such form of swimwear gives a very sexy appeal and should only be worn by those who have the guts to carry it and who love getting attention. Since a handsome man in g-strings swimwear will never get unnoticed.
Racing brief falls under the class of men's swimwear. Racing briefs are mostly worn by serious and professional swimmers. Racing briefs are particularly made keeping in mind about the diving stunts and maximum fast racing which are carried out by the professional swimmers. Thus, while it is created the designers and the manufactures pay a lot of attention to the durability and strength factors. Racing briefs are made of materials which are chlorine resistant. Chlorine has an adverse effect on material, thus special care is maintained. This is quite crucial since the professional swimmer has to be in his swimwear most of the time. Boardshorts are another form of men's swimwear, it is mostly associated typically with water sports like water boarding and surfing. Of late these shorts have become quite popular as beachwear too.
Today men's swimwear forms a big part of the attire industry. It is available in several styles and designs which perfectly fits almost every man's physique. There are several shops which only cater to men's swimwear globally. One can get enough knowledge on the same and can pick their choice of swimwear from the internet too. Dealbyethan.com serves the same. One gets the option of buying genuine stylish swimwear from anywhere in the world.