Are you a cool, fashion conscious guy who is bored of wearing the same old brief underwear day in and day out? Are you frantically searching for some trendy and chic brief underwear that will not only suit your personality but also elevate your comfort level? Well, it is time you gave up your search! Candid Underwear, a popular brand from the United States has designed some excessively stylish and sexiest brief underwear, better known as a Plaid Brief that is sure to enhance your manly looks.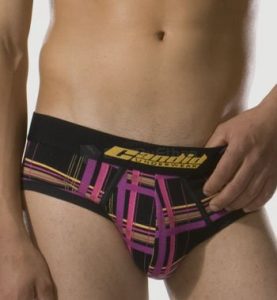 Candid Underwear Plaid Brief is indeed eye-catching! Unlike other ordinary briefs that are offered in typical colours, this underwear has colourful patterns made on it. Sometimes, these patterns are made in single colours on a light or dark background like blue patterns on a white background, and sometimes the patterns are in dual colours like black and pink, black and blue, green and yellow, pink and orange, and pink and blue.
If you look at a Candid Underwear Plaid Brief, you will see that this underwear is designed to provide utmost comfort to the wearer. The brand selects the finest fabric to create their underwear. The fabric used for creating Plaid Brief underwear consists of cotton (95%) and spandex (5%).  Cotton, being soft and breathable ensures total comfort, while spandex helps in retaining the tightness and stretchability of this underwear.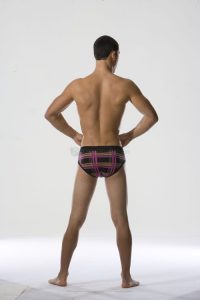 This low-rise brief is quite chic and trendy, just what you need to enhance your sizzling looks! It is provided with a spacious contoured pouch that gives proper enhancement and maximum support to your package. A 1.5 inch broad elastic waist strap provides additional support and tightness to this underwear. Moreover, the presence of the brand name on the strap gives you the opportunity to reveal your waist strap from under your pants or jeans. If you cast a fleeting glance at a Candid Underwear Plaid Brief, you cannot deny that it has been designed keeping both the style and the comfort of the wearer in mind. Besides brief underwear, Candid also designs some exclusive boxer brief underwear.
You can find Candid Underwear Plaid Brief at our website DealByEthan, which offers great discounts on men's loungewear, men's underwear, swimwear and other menswear.