S By Slot Bodygear is a comparatively new entrant in the world of men's underwear fashion and in a very short span of time has made itself indispensible for its users. It has managed to make a loyal fan base with its unique designs, styles and use of colours. The brand has a huge range of underwear and swimwear for men which will leave you spoilt for choice! In fact, the designs will surely make you smile!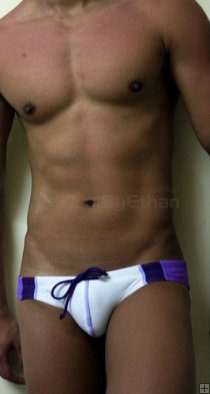 The bikini swimwear of S By Slot Bodygear is one of a kind with creative designs and concepts incorporated in to it. The cut is ultra low which is bound to elicit some gasps from observers. Some of their styles of swimwear come with drawstrings. The material used for the swimwear is a mix of 20% spandex and 80% nylon which is stretchable and also encourages superior air flow, which makes it dry faster after a short swim! The style is available in a number of attractive combinations of various colours. You can even get your hands on a variety that has a sheen to it which adds up to the glam factor!
The square cut trunk swimwear is also cut low and gives you a great fit! This variety also has drawstrings and the advantage to this is that it can be adjusted to give you the fit that you desire. Thus no matter what your size, you may be assured that you will get the right fit!
The t shirts and vests available by S By Slot Bodygear boast of the finest workmanship and high quality fabric. The fabric used is a mix of 5% spandex and 95% cotton. The high point of the vest is its fit which is muscle fit to give you the greatest advantage and makes you look super hot! The designs are abstract and you can choose what you like!
The short t shirt available from S By Slot Bodygear has a deep V neck and is crafted from 100% fine cotton. You can get it in a variety of colours which are unusual as well. In fact you can even get your hands on shirt in pink which is quite a rage in the fashion world.
Get S By Slot Bodygear from Deal by Ethan at a 3% discount! Hurry and grab as many as you can!!