USA based Sauvage brand of underwear for men has been created by Elizabeth Southwood. She is both the chief designer and owner of the brand, and ever since her first launch, Elizabeth has been striving really hard to give men exceptional, comfortable and breathable underwear. The reason why the brand has made it this far and is still being admired by thousands of men across the globe is simply because Elizabeth has combined the best and the most vibrant colors and daring as well as exceptional graphic prints to design innovative and stylish pair of underwear.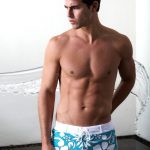 In fact, this brand is so unique and wonderful that some of the most renowned faces (such as Diane Kruger and Kate Moss) also prefer to don their designs and patterns.The Sauvage collection of menswear includes products such as, long sleeved and short sleeved T-shirts, shorts, trousers, beachwear, swimwear and underwear. Even though the brand managed to gain popularity for its swimwear range for women, its mens range of underwear is also getting great responses.
Men fond of fashionable and sexy bikini swimwear can pick the Sauvage bikini swimwear made from fabric which is essentially a blend of Lycra and nylon. It is available in racer brief as well as low rise operator pouch brief styles that also feature stripes at sides. The Sauvage boardshorts beachwear is another exciting pattern and is basically comfortable boxer shorts made from 100% nylon. Those who do not believe in revealing too much will admire this piece for sure.
Sauvage uses a lot of nylon, micro fiber and Lycra to design sexy, stylish and fashionable swimwear for men. Their swimwear range features mesh liner and side pockets and is available in vibrant single colors, checks style and even in stripes. The Sauvage shorts are incredibly comfortable and come in slim and flexible cuts and are made from fabric, which is a blend of Lycra and terry.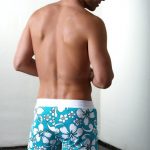 The product being discussed here is the Sauvage Floral Retro Square Cut Trunk Swimwear Sky. Available in retro square cut style this particular swimwear is absolutely comfortable and offers enough coverage. It comes with a pouch that offers enough room and support to your pouch. It also features a very wide waistband which is slightly larger than what you would find in a normal swimwear. This waistband is extremely soft and smooth and won't bother you at all.
You can find Sauvage brand of underwear and swimwear on our website DealbyEthan that offers great discounts and offers!