Modus Vivendi is a brand that is meant for the young and dynamic men. The chief designer at Modus Vivendi is ace designer Christos Bibitsos who belongs to the beautiful country of Greece. The brand offers a wide range of apparel for men that include underwear, swimwear, beachwear, sportswear and accessories. It has now been more than twenty two years that Modus Vivendi has been around in the market since 1989, serving different types of men who want nothing but the best for themselves when it comes to underwear and swimwear.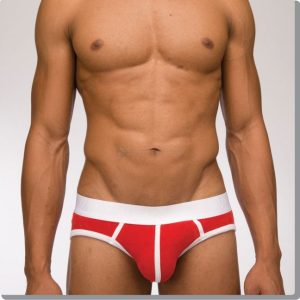 There is a reason why Modus Vivendi has managed to leave an indelible impression on the minds of men – the brand designs unique and innovative apparel. The brand pays a lot of heed to the design of every product that they choose to create, which is why a lot of care is taken to create clothes that are comfortable and of superior quality during the manufacturing stage itself.
Modus Vivendi has helped men develop a fashion sense of their own. Men who opt for Modus Vivendi are the ones who lead a high-profile and lavish lifestyle. The brand is all about fashion and the designing team at Modus Vivendi focuses on market and fashion trends very closely to produce some of the most incredible winter and summer collections.
The good part about Modus Vivendi though is the fact that it creates creative, innovative and highly fashionable apparel at an affordable price. The brand is perfect for those men who are conscious about fashion and at the same time do not wish to spend a fortune on swimwear and beachwear. Bibitsos has worked really hard to provide men with styles, patterns and lines that help them maintain a modern lifestyle. Bibistos himself designs a sample of each and every new design so that men get exactly what they are looking for.
Modus Vivendi's collection of apparel includes, Bikini Swimwear, Boardshorts Beachwear, Bodysuits, Boxer Brief Underwear, Brief Underwear, G String Underwear, Jock Strap Underwear, Long Sleeved T Shirts, Loose Boxer Shorts Underwear, Muscle Top T Shirts, Pants, Short Sleeved T Shirts, Shorts, Shorts Swimwear and Square Cut Trunk Swimwear. Almost anything and everything that you can imagine has been covered pretty well by Modus Vivendi.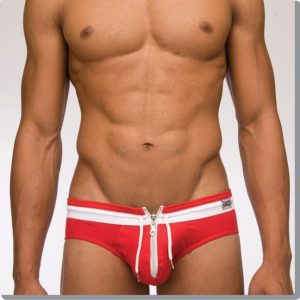 The Modus Vivendi Festive Zipper Brief Underwear available in red colour is one of their finest creations. This brief comes with a zipper and is made of 93% Cotton and 7% Elastane.
You can find Modus Vivendi Festive Zipper Brief Underwear at our website DealByEthan that offers exciting discounts on a variety of underwear and swimwear!