Although different shops and malls are flooded with a choice of sexy and trendy underwear for men, the popularity of boxer briefs cannot be undermined. The main reason is its design, which provides adequate support to your package and enables free movement the legs. This underwear suits any apparel and sportsmen, athletes and wrestlers prefer this underwear most. Since this design came into vogue, leading designers of well known brands have been experimenting with it, trying to make the boxer brief sexier and trendier. It will not be wrong to mention that WildmanT is one such brand where the ace designers have put in a lot of effort to make the typical boxer brief look extremely modish.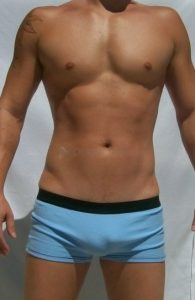 Setting your eyes on the chic WildmanT Underwear Boxer Brief, you cannot deny the fact that it is chic and trendy. Designed to provide adequate support to your package, this underwear is quite popular among men; neither too long nor too short, but just the right length that goes with different outfits. The fabric that is used for creating this underwear consists of cotton and lycra. Cotton, being quite soft, simply elevates the comfort level of the user. It also protects the skin from rashes and other skin infections. Cotton also makes this underwear suitable for the summer months. Lycra helps to retain the elasticity and stretchability of this underwear. The waist strap is considerably broad and of a different colour. This boxer brief underwear can be procured in three different colors.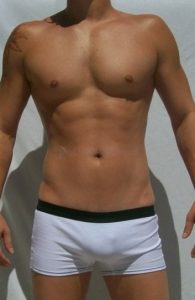 WildmanT is a well-known brand designing different stylish men's underwear and swimwear. It is based in California. Their designs actually cater to the needs and demands of today's men. Their designs are unique and simply make you look sizzling. Moreover, the premium fabrics that are used for making the underwear and swimwear that help in elevating the comfort level of the wearer. Besides boxer brief underwear, this brand also creates brief underwear, jock strap underwear, thong underwear, pouch underwear, bikini underwear; square cut trunk swimwear, bikini swimwear, etc.
You can get all the WildmanT products and various other stylish menswear at our website DealByEthan. Our site offers great discounts on different mens apparel.