There are times, when you seriously want to do something different and look unusual yet trendy. Timoteo gives you the perfect opportunity to meet this desire of yours, through each of their sensibly crafted men's underwear, sportswear, T-shirts and swimwear collections.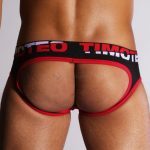 Timoteo is the creation of none other than Timoteo Ocampo, an ace American designer based in Los Angeles, California. Ocampo graduated at the California State University, Los Angeles and acquired his Bachelor's degree in Art in Fashion Designing. It was while he was studying that he spent a good deal of time at doing his internship at places such as Moda Cas, Richard Tyler and Lori London Millinery and polished and developed his skills further. Immediately after graduation, Timoteo launched the XOXO Knit sportswear range. Following the introduction of XOXO, Timoteo worked as Head Designer with Russell and Kimora Lee Simmons to launch the Baby Phat line. Having spent quite a few years in designing exceptional and exotic women's wear, Timoteo inaugurated a men's specialty retail store of his own in West Hollywood, California in the month of October 2001. This gave him the perfect chance to design beautiful and unusual yet stylish range of clothing for men that was liked by one and all.
The Timoteo comprises a variety of accessories and clothing that is bound to leave just about anyone who sees it for the first time speechless. The Timoteo collection is a great combination of sense, sensibility and fashion of the highest quality. What's remarkable and different about Timoteo Ocampo, is that he has the ability to draw inspiration from just about anywhere, which is why even his bulldog named, Jackie, has now become a part of his creation. Following his inspiration, Timoteo launched the Jackie Bulldog Tees and accessories. On the other hand, the Timoteo swimwear range came into the forefront as a result of his love for the game of volleyball and surfing.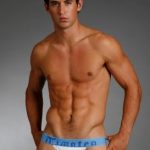 Here, we are discussing the simply irresistible Timoteo Jockstrap that will leave you dumbstruck the moment you look at it. This particular jock is available in a variety of exciting and vibrant colors including Red, Pink, Navy, White and Black. Pick the color of your choice and make Timoteo a part of your wardrobe right away! You can also slip into a low rise brief from the Timoteo Sportswear range. It comes with a roomy and comfortable pouch and boasts of a low rise cut that will definitely make any man look hot and sexy.
Look at the Timoteo collection at DealbyEthan and grab great discounts and offers.