The Chilean brand Arroyman is one hot and sexy underwear brand that has carved quite a reputation for itself! The products that they develop exude nothing but raw sexy appeal which is absolutely in your face! The fabrics used are exotic and the designs truly unique. It combines perfectly stylishness and sexiness of the South American continent to bring to you the Arroyman range.
The fit of their range of sexy men's underwear is aimed for those men who are body conscious as they highlight the key features of the body so that the wearer can flaunt his body with style. The motto of the brand is that the underwear should be as good as the other items of clothing that is worn by the men of today and they succeed in recreating that motto through the underwear that they craft. The underwear is even individually styled to suit the tastes of varied people.
If you are the shy and reserved type, then the Arroyman range of shorts and square cut trunk swimwear is perfect for you! You can be conservative and stylish at the same time with this range. The materials used are soft and the fit is great so you conceal, but at the same time, reveal! The shorts are even used for biking activities are available in a variety of vibrant and fun colours. They are even available in sunga style cuts, which adds a dash of difference so that you can stand apart from the rest of the crowd!
Their bikini style is available in swimwear as well as underwear and is quite a popular choice for many. You can feel bold by wearing them underneath your clothes and flaunt off your perfect shape and body at the beach as well. Their brief and boxer brief underwear make for great experience as well due to the soft material used and body hugging fit of the underwear crafted.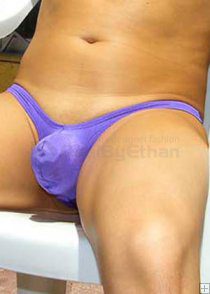 Are you the sporty type? Then Arroyman range of jock strap underwear is perfect for you! They provide perfect lift, contouring and protection against shocks.
What's more! You can now get amazing discounts and deals on Arroyman men's underwear only if you buy from Deal by Ethan. Buy any three underwear of the brand and you can get a Bulge Bud Thong priced at $19.90 absolutely free! The huge selection makes it easy for you to choose the three too. In fact, you will be tempted to buy more than you need!