Nowadays, when it comes to choosing boxer brief underwear men demand that it should be quite chic and comfortable. It is true that when boxer briefs were introduced earlier, you had the same design offered by almost all the brands. However, things have changed a lot in recent times. Now, there are many such brands manufacturing menswear that are bringing out quite innovative and fashionable boxer brief underwear designs. Their shapes and designs are so trendy that the underwear simply enhances your sizzling looks. Baskit is one such line of menswear that has really experimented with the designs of boxer brief underwear.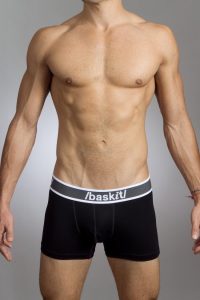 Baskit began its journey in the year 1999. Since its inception it has been catering to the needs and requirements of those men who prefer to be different from the crowd. The design of their apparel is unique and the fabrics that are used for creating their apparel are of superior quality, so you can be completely assured of comfort and a nice fit. Baskit produces a wide range of menswear like boxer brief underwear, brief underwear, jock strap underwear, thong underwear, bikini swimwear, square cut trunk swimwear, shorts swimwear, tank top T shirts, muscle top T shirts, short sleeved T shirts, etc.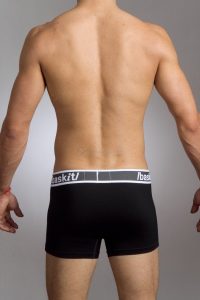 Just set your eyes on their trendy Baskit Energy Low Rise Boxer Brief Underwear! A unique combination of spandex and nylon that is moisture wicking, this boxer brief is just perfectly shaped to suit your chiselled physique. It is low rise, just what you need to look sexy and sizzling! Moreover, the fabric that is used for creating this underwear has the presence of spandex and nylon, which help in retaining the elasticity and stretchability of this underwear. It is equipped with a spacious pouch that gives full support to your package and a broad waist strap that enable the underwear to adhere to your body quite tightly. The brand name is labelled on the waist strap, which also gives you the opportunity to reveal the underwear from your pants. The fabric and the design never compromise with your comfort.
Are you interested in picking up some Baskit Energy Low Rise Boxer Brief Underwear? Well, visit our website DealByEthan today! Our website offers good discounts on other menswear as well.