Without glamour, life is so dull. To add glamour, all you have to do is just bring a little change to your style statement. It is time to get rid of all your drab and ordinary loungewear, and grab a lounge robe that will enhance your sizzling and sexy looks. After a fervent swimming session or a splashing bath all your need is a shimmering lounge robe that can turn your into a enchanter, mesmerising your partner. Move around in the right robe and you can cast a spell on him or her. Well, you can make this happen in a Dreamgirl Charmeuse Robe!
Dreamgirl, a remarkable brand from U.S.A specializes on producing outfits that can make heads turn! Using the most superior fabric with some of the most innovative designs, this brand has become wildly popular among stylish men. Apart from loungewear, this brand also manufactures different menswear like boxer brief underwear, brief underwear, G String underwear, jockstrap underwear, loose boxer shorts underwear, thong underwear, tank top T-shirts etc. Each apparel is crafted in such a fashion that it perfectly fits your well-toned and nicely curvaceous body.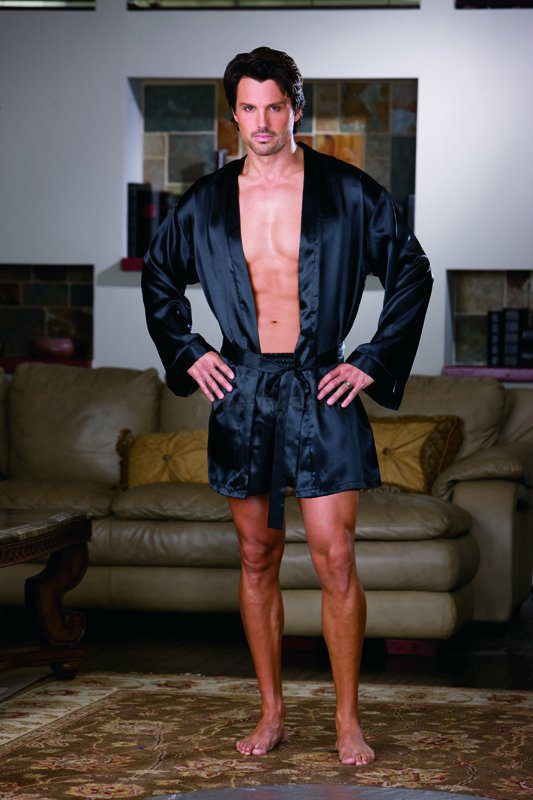 If you closely notice the shimmering Dreamgirl Charmeuse Robe, you will find that it consists of a robe along with boxer styled shorts. Together, these two outfits form the perfect pair to enhance your sexy image. It is provided with a belt, which enables you to wrap this outfit loosely around your body. Once you touch the robe, you will feel the feathery softness of the fabric. The gleaming silky smooth fabric of this robe makes it simply unique. Whether you are relaxing after a bath or a hectic fitness session, this exclusive lounge robe is your ultimate choice. The Dreamgirl Charmeuse Robe can also be chosen as a perfect gift item.
Are you planning to get this robe? Well, look in to our website DealByEthan right away, which offers great discounts on different menswear as well.