What are your holiday plans? Are you planning to sunbathe on the seashore or indulge in various beach sports? Well, whatever your plans are, just do not forget to carry your shorts! It will not be wrong to say that this is one outfit that can suit different playful occasions and moods. Shorts are crafted in such a unique fashion to provide utmost comfort to the wearer. The bifurcated design allows free movement of the legs and the cut elevates your comfort level.
The origin of shorts can be traced back to the 19th and early 20th centuries in North America and Europe. In the beginning, they were popular among young boys, but slowly found their way into men's wardrobes everywhere. They gained immense popularity during the Second World War, when soldiers serving in tropical countries considered shorts to be ideal summer wear. With the passage of time, this outfit found its way into mainstream fashion and various experiments were made with designs. Thus, you get a vast assortment of shorts like baggies, Bermuda shorts, broad shorts, boxer shorts, bun huggers, cargo shorts, gym shorts and many other varieties.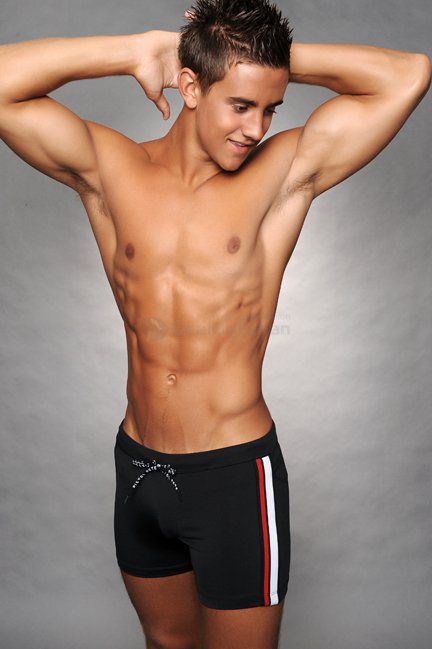 Although a number of brands have been producing men's shorts for a long time, the name of Pistol Pete is indeed noteworthy. Started by Pedro Diaz in the year 1997, Pistol Pete creations found their way right away in men's closets. Apart from shorts, this brand specialized in various menswear like boxer brief underwear, brief underwear, jock strap underwear, thong underwear, thong swimwear, square cut trunk swimwear, bikini swimwear, jammer swimwear, bikini underwear, bodysuits, long sleeved shirts, long sleeved T Shirts, muscle top T Shirts, pants, tank top T Shirt and other outfits.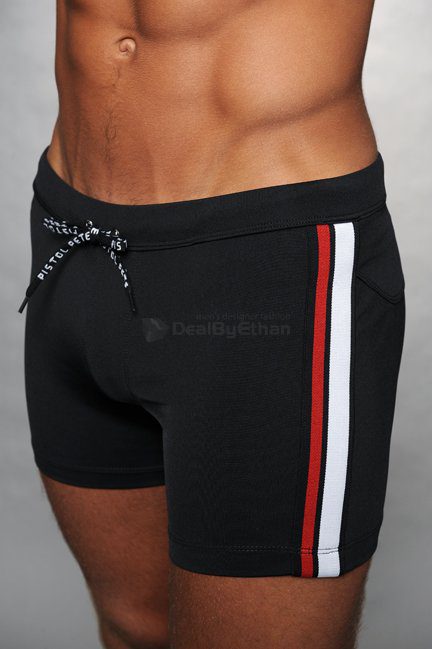 The Pistol Pete Zone Shorts can be regarded as perfect apparel for fun on the beach and are great for simply relaxing. They are created to ensure that they adequately adhere to your body, providing the required amount of support to your package. Neither too long nor too short, they are perfect apparel for fun and frolic. The presence of a drawstring allows you to adjust this outfit according to your requirements and the white and red stripes on the side make the shorts trendier. So, get your zone shorts and indulge in your favourite beach sport today!
If you are eager to grab these Pistol Pete Zone Shorts, then come to DealByEthan. Our site offers superb discounts on various mens apparel.