Finding the right type of men's underwear is no easy task. As a wearer, you have to keep a lot of aspects such as fabric quality, color, cut, pattern, waistband style and pouch style among other important features in mind. While not every menswear brand is capable of offering all these qualities in one design itself, there are rare few who actually achieve this goal. And if you were wondering which brand we are referring to, then you would be more than glad to know that it is California Muscle.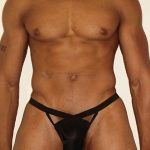 The brand believes in creating unique and comfortable underwear, swimwear and Tank Top T-shirts and Bodysuits for men. California Muscle uses fabric, which is essentially a blend of lycra and nylon to create their underwear line.
The California Muscle range of menswear includes Bikini Underwear, Bodysuits, Boxer Brief Underwear, Brief Underwear, Jock Strap Underwear, Shorts, Square Cut Trunk Swimwear, Tank Top T Shirts, Thong Swimwear and Thong Underwear among other designs. Whether you have planned to slip into sexy and enhancing thong underwear or have a penchant for sexy and stylish swimwear, California Muscle will definitely impress you. You may be a conservative wearer or even if you simply don't care what the world thinks and would love to slip into adventurous and bold and exotic styles, California Muscle has got it all for you! All California Muscle products are created and manufactured in Los Angeles and California in America.
California Muscle opts for different patterns while designing their underwear and swimwear range. The MAXIMIZER RING style comes with an inner support ring made of elastic and offers support for the male package. The STIMULATOR LINER style is used for creating underwear that has two holes that are used for uplifting and supporting the male package. They also use the Elevator Pouch style, Wrap around Ring, Gizmo Ring, Erogenos Ring, Adjuster Ring, Python Ring, Sin Ring, Toggle Ring and C-Slider Ring styles to create a wide variety of designs.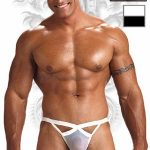 The California Muscle Stealth Thong is one of their finest products that have been liked by men in different parts of the world. This particular thong features a sheer pouch and a criss-cross style waist band that adds to its overall look. The thong is very comfortable, and is meant for men who do not wish to compromise with fabric quality. It is made of fabric, which is basically a mix of Spandex and Nylon.
You can grab California Muscle Stealth Thong at our website DealByEthan that provides exciting offers and discounts on a wide range of mens apparel and brands!