The rough translation of 'Modus Vivendi' stands for way of life or lifestyle and the designs of Modus Vivendi underwear are unique and groundbreaking, so when you wear them it is sure to effect and upgrade your lifestyle. The brainchild of Christos Bibitsos, the Greek fashion designer, this brand reflects the mentality of the designer – to cater for the young generation. The designer has been in the industry for more than 22 years, and understands the problems and requirements of the younger generation perfectly, which is clearly reflected in his designs.
Modus Vivendi designs a unique and varied variety of menswear and products for men which includes things like accessories of many kinds, bracelets, armbands, buckles and belts, bags, bikini swimwear, bodysuits, boardshorts beachwear, brief underwear, boxer brief underwear, g string underwear, cufflinks, long sleeved t shirts, jockstrap underwear, loose boxer shorts underwear, muscle top t shirts, pendants and necklaces, pants, scarves, rings, shorts, short sleeved t shirts, square cut trunk swimwear, shorts swimwear, tank top t shirts, cardigans and sweaters, etc.
Modus Vivendi's bikini swimwear is available in more than 30 variants. The variations occur in the number of colours, patterns and cuts offered. This style has drawstrings, which helps in adjusting the fit of the swimwear. You can adjust on how tight or loose you want them to be. Most of them are cut low and are great to show off your body!
You can choose from a wide range of boardshorts swimwear from Modus Vivendi as well. The colours can be as subtle or as vibrant as you want. They have belt like features to adjust the fit and this feature increases the style quotient of the beachwear as well. The material used is 100% cotton which guarantees 100% comfort.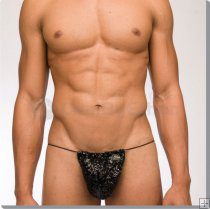 Boxer brief underwear made by Modus Vivendi is available in a variety of more than 65 different kinds to choose. Some of their boxer brief underwear is made of a material that is a mix of 6% elastane and 94% viscose. Others are made of 100% cotton.
Modus Vivendi's brief underwear is available in choices galore with more than 75 kinds. Their design details are fresh and innovative.
The G string underwear Modus Vivendi produces is available in super soft Italian fabric which is quite elastic and gives the item an exclusive look.
Take a look at the collection of Modus Vivendi underwear by visiting Deal by Ethan today to get great deals on menswear!