One of the biggest questions that you face when purchasing underwear is what brand and make you should invest in. While some men don't face much of a problem in answering such a question since they already pre-plan, others who are confused can take their time and learn more about the type of fabric, quality of stitching material used and size and cut of underwear before they eventually purchase the desired stuff. However, if you are seeking style, cut, comfort and quality in underwear, then there is one brand that can provide you all of this for sure – Dick & Jane.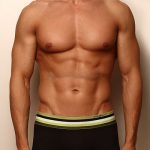 Dick & Jane has been designing a range of menswear, including boxers, briefs, shirts and tanks that caters to the requirements of men from different walks of life. The brand has always focused on offering men what they like and not forcing them to wear patterns that are neither comfortable nor exceptional. If you like trendy and fashionable menswear, then you can safely bank on Dick & Jane. The brand has been around for quite a few years and has been introducing menswear that is perfect for those men who are looking to enhance their masculine looks and features. Inspired by the European customs and culture, Dick & Jane collection is truly magnificent. Designers at Dick & Jane pay special attention to the fabric while designing underwear. They do not believe in compromising with the quality of fabric, and select each material carefully so that the wearer gets to don smooth and soft underwear. Only superior quality cotton and elastic is used to craft each and every design that is completely breathable and wearable. Whatever style you choose, you can be rest assured that the fabric wouldn't disappoint you at all.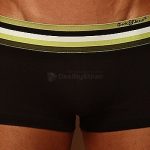 The Dick & Jane boxer briefs are crafted using 100% ribbed cotton so that you are able to enjoy immense amount of comfort. The product being discussed here is Dick & Jane's Fashion Boxer Brief Stripes Black. Crafted from cotton of the highest quality and using anti-piling processing as well as elastic fibres, this underwear is meant for men who have the right kind of physique and muscles. This underwear has been specially constructed and cut to accentuate the male package. What sets this design apart from others is its broad shaped waistband that carries the Dick & Jane logo on it.
You can find Dick & Jane Fashion Boxer Brief Stripes Black and other brands of underwear at our website DealByEthan along with other exciting discounts!