Makers and designers of Eros Veneziani work really hard to give men what they always yearn for comfortable, breathable and yet sexy underwear. This is precisely why when you resolve to invest your hard earned money in an Eros Veneziani creation, you honestly feel satisfied and happy.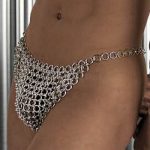 Eros Veneziani is basically an Italian brand of mens underwear that is renowned for offering sexy underwear, undershirts, swimwear as well as hats. What sets this brand apart from others is its sheer quality, unique sense of styling – and the fact that it is capable of giving men some really erotic, daring and wild looking underwear! Aldo, Claudia and Eros are the owners of the Eros Veneziani brand of menswear. While Eros is the creative head behind Eros Veneziani , Aldo and Claudia look after managing and marketing. The team knows how to work together and it is their sense of competence and their team spirit that has helped them establish the brand better. Eros Veneziani brand always keeps experimenting with different cuts and patterns, which is why they have been able to introduce some of the greatest and hottest looking designs, when it comes to mens underwear and swimwear. From the moment the brand was first incepted, the makers of Eros Veneziani have strived hard to help men develop a taste for the unusual and different.
The entire Eros Veneziani collection of menswear consists of Bikini Swimwear, Bodysuits, Boxer Brief Underwear, Brief Underwear, G String Underwear, Jock Strap Underwear, Muscle Top T Shirts, Pants, Pouch Underwear, Short Sleeved T Shirts, Square Cut Trunk Swimwear, Tank Top T Shirts and Thong Swimwear among others.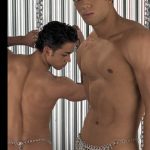 The product being discussed here is Eros Veneziani Underwear Erotic Chain Thong. This is truly exceptional underwear and will make wearer feel proud of the fact that at last he could get into something that is totally different and exceptional. This is essentially a thong that is made using metal. This particular underwear is for those who are looking forward to spend an exciting night with their wife or girlfriend and wish to seduce them to the best of their capabilities. This thing is erotic and can drive any women crazy like hell. It may not be an everyday wear but it definitely can be worn on those nights when you really feel like arousing your woman.
You can place your order for Eros Veneziani Erotic Chain Thong and other brands of men's underwear on our website DealbyEthan.com which also offers some exciting discounts!