Ideally when you think of getting underwear and swimwear for yourself, you end up settling for just any brand simply because it is meeting your budget. While this could serve your purpose for a short while, what you are not realizing is that in the process you end up compromising on quality, style and a host of other features that are must for mens swimwear and underwear. Therefore, if you don't want to purchase just any brand and would rather like to spend your hard earned money wisely then don't look any further than ManView Bodywear.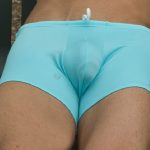 ManView Bodywear is capable of providing ultimate comfort that you deserve and enjoy and meets your expectations and desires at the same time. ManView Bodywear designers try to analyze the male anatomy and mind, and then proceed with designing the garment. None of their apparel is designed for the sake of launching fresh and new collections from time to time. In fact, a lot of research, detailing and creativity go into crafting every single design that ManView Bodywear offers. If you want a brand of underwear or swimwear that allows you to uplift your package, accentuate your physique and is made from extra soft and smooth fabric then grab that ManView Bodywear menswear today! Every ManView Bodywear piece of apparel is hand crafted and is made specifically for men who have a penchant for something different and fashionable. What sets this brand apart from others is the fact that it is double stitched so that the wearer experiences comfort and gets a highly durable product in return for his investment.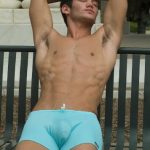 The ManView Bodywear collection of menswear comprises of Bikini Swimwear, Bikini Underwear, Boxer Brief Underwear, Brief Underwear, Jock Strap Underwear, Multi-Packs Swimwear, Multi-Packs Underwear, Square Cut Trunk Swimwear, Thong Swimwear and Thong Underwear styles.
In fact, the ManView Bodywear Classic Square Cut Swimwear offered by them is one of their finest creations. It is basically a square cut bikini style that comes with built in pouch. This particular swimwear is double stitched and will last really long. It also comes with a draw string that assures a great fit and it is unlined so that the wearer enjoys ultimate exposure. It is made of fabric which is a blend of 85% nylon and 15% lycra spandex. This exciting, sexy and stylish swimwear is available in different and vibrant colours such as red, purple, white, Lime, yellow and black.
You can grab ManView Bodywear Classic Square Cut Swimwear at our website DealByEthan that offers a wide range of underwear for men!