If you are a fitness conscious individual, then you must realize the need for a proper outfit for your workout sessions. You know that an excessively loose or extremely tight outfit can spoil your exercises. At times, the lack of a proper outfit can result in certain physical injuries. It is really essential that apparel meant for rigorous sports or other exercises should allow free movement of the legs. Nowadays, a number of brands are competing with one another, striving to produce stylish gym outfits that would meet the demands of fitness freaks and gym-enthusiasts. However, one brand that has gained immense popularity is Bone Wear.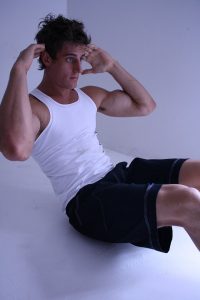 A brand based out of South Africa, Bone Wear has gained international fame and has found its place in the wardrobe of metrosexual men. Renowned designer Wilco Stemmett understands the needs and demands of today's men. He knows that an outfit can only become popular if apart from style, it can also elevate the comfort level of the wearer. The fabric that goes in making most of the outfits of Bone Wear consists of cotton and lycra. Lycra ensures strechability and cotton provides maximum comfort. Sometimes, bijou lycra is also used in manufacturing certain outfits.
If you are looking for an outfit that would allow you to concentrate on your fitness sessions without causing any hindrance, then Bone Wear White Stitch Pocket Gym Shorts are meant for you. They are designed in a fashion to reach the knees, and are neither too long nor too short. Moreover, they are considerably loose near the thighs, enabling you to move your legs freely. The ravishing black shade of these gym shorts contrasted with the detailed white stitching simply makes them look real stylish! The presence of pockets makes the shorts even trendier. So, grab your gym shorts and indulge in your fitness sessions comfortably. Apart from gym shorts, Bone Wear also manufactures swimwear, boxer brief underwear, brief underwear, jockstrap underwear, long sleeved T shirts, short sleeved T shirts, loungewear, tank top T shirts and other sexy and stylish menswear.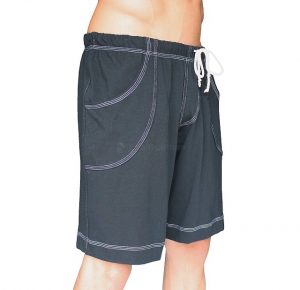 Are you eager to purchase these modish Bone Wear White Stitch Pocket Gym Shorts? Well, just visit our website DealByEthan. Our site offers great discounts on different mens apparel as well.