Sometimes, the name is enough to make heads turn and Calvin Klein is one such name. It would not be wrong to say that Calvin Klein is one brand that has been catering to the needs of fashion conscious metro sexual men since 1968. Klein, the founder started with just a coat shop in New York, and with the passage of time, this brand has emerged to be the most popular brands in mens fashion. Possessing outfits of Calvin Klein can indeed uplift your classy image. This particular brand specializes in various menswears like boxer brief underwear, brief underwear, short-sleeved T-shirts and other outfits. The most noticeable feature of Calvin Klein outfits is that each outfit is designed keeping in mind the wiry and chiselled physique of fashionable men. Look at this stylish Calvin Klein Tech Cool Boxer Brief Underwear!
Boxer briefs became quite popular among men because of the tight fit and perfect cut. Calvin Klein gave a slight twist to the boxer brief design. The Calvin Klein Tech Cool Boxer Brief Underwear can be cited as an example. Unlike ordinary boxer briefs, this underwear is neither too long nor too short, but just the perfect size to provide maximum comfort. The presence of a spacious pouch can provide adequate support to your package. Moreover, the presence of the brand's name in the considerably broad waistband can enhance your classy image. Reveal the waistband from under your pants and simply look ravishing! The popularity of any outfit, especially underwear, depends on the amount of comfort it provides to its wearer. Therefore, it is essential to use the right kind of fabric. The Calvin Klein Tech Cool Boxer Brief Underwear is made from cotton (89%) and elastane (11%). Cotton provides utmost comfort and prevents itching and other skin infections, and elastane ensures complete stretchability of this underwear. Thus, this underwear tightly adheres to your body, giving you the perfect sculpted look.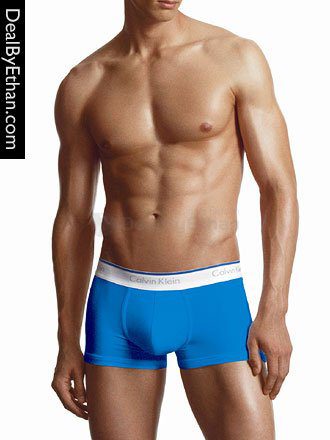 Simply choosing underwear is not enough, the brand name and design are two factors that are more important. Any inner apparel devoid of these two factors may not be good enough for you. So, enhance your manly looks with Calvin Klein Tech Cool Boxer Brief Underwear.
You can find this product on our website DealByEthan, which offers amazing discounts on stylish mens apparel.