Men who invest in Ergowear menswear are always aware of the fact that they are not wasting their money. The entire collection from Ergowear has come into existence only after careful planning, scientific research and all their products are made from superior quality fabric. A lot of engineering goes into designing every Ergowear line of menswear and ergonomics as well as a male's body is taken into consideration at the time of creating even a single pair of underwear and swimwear for men. The brand has been constant in creating cuts, patterns and designs that are unique in every sense. Ergowear collection of menswear includes underwear for men, swimwear, bikini swimwear and thongs.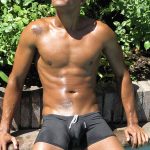 While several companies claim that they make the best mens underwear, Ergowear adds that little extra by designing what men actually want. They keep the masculine features in mind and design ergonomically advanced swimwear and underwear. In fact, it is the only brand that gives so much importance to ergonomics while creating fashionable, sexy and comfortable underwear.
Ergowear is manufactured in Chile and ever since it was first incepted the brand has been crafting amazing and great looking underwear. In 2003, Ergowear had launched their first and a one of its own kind three-dimensional pouch underwear. Since then, they have been designing exceptional underwear and swimwear for men. In fact, their swimwear range has impressed men across the globe. They like the swimwear line for its uniqueness, modern looks and exciting and revealing cuts.
Very recently, the brand launched the InCopper range of underwear and with it has created history once again. The fabric used for designing the InCopper line of underwear is exclusive both in terms of look and feel. The fabric that has been manufactured using the latest and advanced copper antimicrobial yarn technology safeguards your skin from infections caused by microorganisms. This all new fabric consists of microscopic copper particles inside polyester microfibers that further creates a protective zone which help in eliminating bacteria, viruses and fungus. What could be more innovative than this?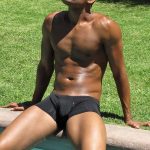 The product being discussed here is the Ergowear X3D Square Cut Trunk Swimwear. This is a really big swimsuit and offers extra space for a man's package. Those who want the enhanced frontal pouch effect and a combination of square boxer pattern can think of purchasing this particular swimwear with ease. This hot and exciting swimwear is crafted from fabric that is essentially a combination of Lycra and Nylon.
You can place your order for Ergowear range of swimwear and underwear on our website DealbyEthan that offers great discounts and exciting offers!