It is no surprise that most women find good boys boring but a bad one surely excites their senses. This fact makes most men want to appear downright bad and naughty to their partners – and let's face it, who wants to be good all the time! Sometimes, you really want to break free and do naughty things!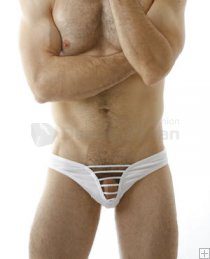 Fanning this mentality and wishes of people across the world is the Canadian brand Good Boy Gone Bad. The brand provides you the way and means of transforming yourself from a good boy to a bad boy through their range of sexy and downright naughty range of men's underwear. Good Boy Gone Bad manufactures a range of sexy men's underwear including jock strap underwear, shorts, bikini underwear and menswear like short sleeved t shirts, etc.
The bikini underwear of Good Boy Gone Bad is available in bold and sexy colours like black and red. It has two kinds of styles or collections known as Jeff and Charlie. Their Charlie range of bikini underwear is one of the boldest styles of men's underwear that can be seen. It leaves very little to the imagination due to the fact that the front part is almost open and just covered with a criss cross of thick strings. The material used is a mix of 5% lycra and 95% cotton, and needless to say extremely comfortable and soft. Their Jeff bikini, on the other hand, has functional buckles on the sides which gives easy detachment.
Jockstrap underwear from Good Boy Gone Bad is available in a variety of designs and styles that are sure to appeal to all kinds of people. There are varieties of styles like neoprene classic, balz see thru, sling shot lace, bad brock, bad alfie, bad balzy, etc. The fabric of each style of jockstrap underwear differs accordingly, and blends of rubber, cotton, polyester, neoprene, spandex, nylon, etc are combined in varying proportions that result in unique materials. All the styles are very bold, risqué and daring, and sure to propel you the naughty and bad status that you want.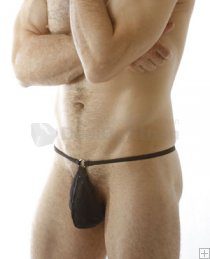 Shorts from Good Boy Gone Bad are available in normal length and styles as well as Jodhpurs in soft colours which are sure to tap on your sophisticated side.
Visit us at Deal by Ethan today to take a close look at the range of Good Boy Gone Bad menswear and get attractive discounts as well.