The newly launched Junk Underjeans is just what you were looking for – a totally revolutionary take on the style and future of men's underwear fashion! This revolution was started by the joint partnership of Sean Gregg and Louise Lai. They perceived men's underwear styles as ground breakers in men's fashion on the whole. Junk Underjeans was the result of a feeling that a change, in fact not just a change but a major revolution, was the call of the youth for quite some time as far as mens underwear is concerned.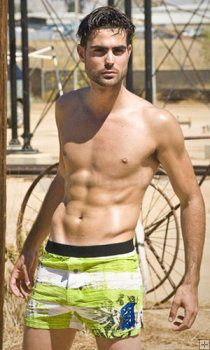 Junk Underjeans breaks away from the traditional mould of men's underwear styles and creates a different ideology than what is followed by all other major brands of underwear for men. The brand manufactures styles and types of sexy men's underwear like brief underwear, boxer brief underwear, loose boxer shorts underwear, etc.
The boxer brief underwear made by Junk Underjeans exudes individuality and uniqueness which is reflected in the names of their collections! Their collections are named uniquely – psycho, cleric, sprint, paradox, etc. A truly paradox of names, styles, prints and colours are used! Their designs are comfortable enough to be worn under a pair of jeans. The material used is a mix of 3% spandex and 97% cotton, which is extremely comfortable no matter how humid the atmosphere is. The patterns speak out about your individuality and style and the waistband is set in a contrasting colour, which adds to the style quotient of the underwear.
Brief underwear made by Junk Underjeans is absolutely seamless, making it comfortable to be worn underneath any tightly fitted trousers, and you can be assured that there will be no visible lines for you to be ashamed or embarrassed about. The material used is mix of 10% spandex and 90% softel microfiber, which makes each pair of these unique pieces of underwear extremely soft and comfortable. The logo of Junk Underjeans which is simple J has been engineered on the pouch's front.
If you one of those guys who do not feel comfortable with fitted underwear and feel more comfortable with loose airy underwear, then Junk Underjeans's loose boxer shorts underwear are perfect for you! The 3% spandex and 97% cotton makes this loose underwear doubly comfortable, and you do not even have to compromise on the style factor with their attractive prints and designs.
Take a look at the entire range of Junk Underjeans underwear by visiting us at Deal by Ethan where we offer quality products at great discounts!!