The founder of Little Boy Blue Design, Charles Wilkerson III is a genius with creations that are distinctive and unique, so you can stand out even in a sea of people with one of his creations. The range is extraordinary so you look sophisticated and stand out in the crowd.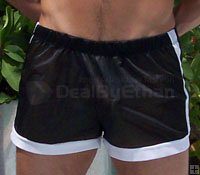 Little Boy Blue Design manufactures products like pouch swimwear, bikini swimwear, shorts swimwear, thong swimwear, square cut trunk swimwear, tank top t shirt, short sleeved t shirts, etc. Little Boy Blue Design products are sexy masculine and funky and meant for all! The fabric used is easily cared for, innovative and comfortable.
Their bikini swimwear is available in a variety of fun and vibrant colours. You can get them in a normal finish as well as a matte finish. Each article of clothing is an example of the highest quality of workmanship and fabric. The material used in nylon, which is quick drying.
Their pouch swimwear is also a pouch suit and gives you the perfect fit and enhancement you need. It is backless and is crafted out of lycra. The style is available in plain solid colours as well as printed versions.
The shorts made by Little Boy Blue Design are available in many bright colours and come with contrast piping on the sides and the bottom. The stripe lends a sporty edge to the article. It is composed of nylon mesh which is extremely comfortable. The stretchability is great, offers a perfect fit and dries quickly enough as well. In fact, it is perfect for all day wear since the air flow is good and dries up sweat very fast.
There are many collections and a wide range of square cut trunk swimwear, which refers to individualistic styles and emphasizes the use of patterns. The swimwear is cut low waist and crafted from a mix of spandex and nylon. There are several patterns like solid coloured ones with side panels, checked ones, etc.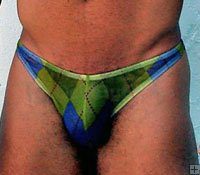 The thong made by Little Boy Blue Design is also quite unique with a beautiful use of colours and patterns creating an interesting collage! The material used provides complete comfort. The back does not cover much, leaves nothing to the imagination and proves to be the perfect thing if you want to flaunt your masculinity.
So, if you want to get a healthy dose of confidence by appearing in style, visit us at Deal by Ethan today and browse through the entire collection of Little Boy Blue Design!