Do you like the concept of socially responsible clothing? Then ONNO is the brand for you! The brand manufactures only t shirts and their clothing is entirely organic and constructed from sustainable fibres like hemp, organic cotton and bamboo. Even the workplace where the articles are manufactured has a good and pristine environment. This brand, that was found in 1992 has been continuing its tryst with natural and natural and organic materials since its very inception, and has maintained its reputation for high quality t shirts as well its environmentally friendly bent of mind.
ONNO menswear also manufactures for various leading companies. There have been no compromises made on the material used for the construction of each t shirt. In fact, the best part about the brand is that it can custom make the t shirts according to specific requirements given by customers. ONNO manufactures both short sleeved as well as long sleeved t shirts.
The long sleeved t shirts ONNO makes are made of 45% organic cotton and 55% hemp. The shirt is extremely soft and gets softer with each wash! The fit is great and the material used has a multitude of benefits and advantages like blocking UV rays, moisture wicking and being antimicrobial. Bamboo and other plants used for the material of their shirt have not been drenched with pesticides or any chemicals as such, and are 100% natural. The t shirts ONNO makes comes pre washed, reducing any chance of shrinkage. The smoothness of the fabric against your body is unbelievable and you have to wear and try one to believe it!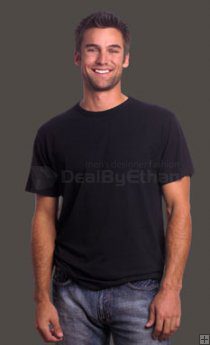 The short sleeved t shirts of ONNO come in three varieties- bamboo, organic cotton and hemp. The bamboo t shirt produced by ONNO is made of a mix of 30% organic cotton and 70% viscose – all of which comes from organic bamboo. The hemp one is made of blend of 45% organic cotton and 55% hemp. The fabric is full of utility and is extremely durable. In fact, cotton has only about ¼ of the durability and strength of this fibre. Their other t shirt style is made of 100% organic cotton, and is made from the most expensive cotton there is. The shirt comes pre shrunk, side seamed and prewashed.
Deal by Ethan is the best place to get great discounts and offers on products of ONNO. Look at them and decide which one is the best for you! Hurry!!