The Vero Beach, Florida based brand Starwear swimwear is a specialist in designing and manufacturing swimwear in the latest styles and patterns! The American brand cuts and fashions its swimwear in-house and each style boasts of an all-American taste and appeal!
Mary Angle Inc designs and manufactures the products of Starwear swimwear and only materials of the highest quality are used. The brand manufactures and produces variety of styles of men's swimwear like g string swimwear, bikini swimwear, thong swimwear, square cut trunk swimwear, etc.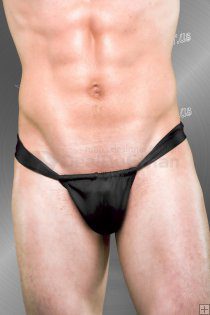 The bikini swimwear has many varieties and ranges like Troy, Theseus, Turbo, Alexander Posing, etc. Their swimwear is available in several shades, colours and prints. The back and front of the bikini brief are seamless and thus give a smooth appearance. The edging is trim which adds to the look of the swimwear. The back is fully covered. There are in fact more than 350 styles to choose from! So go ahead and be choosy!
The g string swimwear of Starwear swimwear boasts of collections like Hades and Orion. The styles vary slightly and have g string bottoms with a tie up at the sides. Some even have a slider front, which accounts for great adjustability! You can make the swimwear as small or as big as you want! With the aid of this style, you can go in for maximum tanning at the beach!
Starwear swimwear's square cut trunk swimsuit is available in two basic collections or ranges- Draco and Titan! The swimwear is styled on European models and sensibilities. It is unlined and sleek and has an elastic waistband of 1 inch. You can get them in a variety of colours and patterns and choose according to your tastes and requirements.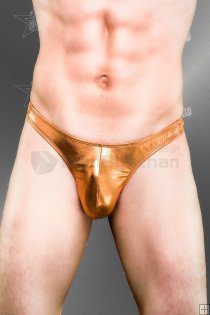 Thong swimwear by Starwear is available in collections like Prometheus, Atlas, Longitude, Hermes, etc. The front of the swimwear is contoured to provide a great appearance of the wearer's physique. It is also fully seamed with a thong back. The style of the front may appear different according to the collection, and you can choose one that you feel most comfortable with! There are many options regarding the colours and patterns. In fact, you can make your choice from more than 50 different kinds and styles of thong swimwear!
Visit Deal by Ethan today to browse through the entire selection of Starwear swimwear and get great discounts!