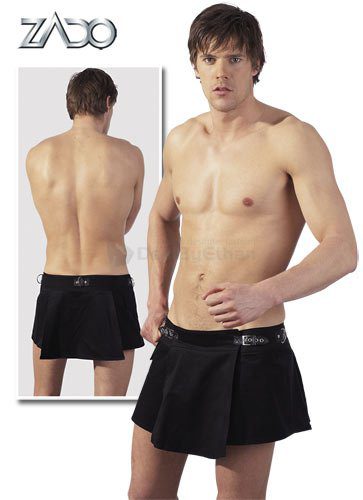 From past several years a lot of change has occurred in the garments industry. Earlier the change was only seen in the outer fits. But from past several years a big change is seen in the inner wear too. In today's time even men have become conscious about their attire just like women. Several designs have come up matching the built of every man. Men should be very particular before choosing the right undergarment. Let us look at few of the most common types of men's undergarments which are readily available. This will help one in choosing the right undergarment for oneself.
The most conventional type of men's undergarment is the brief. The brief is in fly style and has a Y shaped frontal opening. Brief is available in low rise and mid rise. The waistband is fashioned in such a way that it fits well on the waist. The material covers up to the thighs which help in covering the butt fully. Nearly four inches of material is used which helps in giving maximum protection to ones private organs. In mid rise brief the waistband falls two inches under the waist. In low rise briefs, the waistband falls three inches under the waist.
Another popular type of undergarment for many guys is boxer. It is fashioned in such a manner that it reaches up to the thighs and helps in covering the butt fully. Boxers fit well in loose fitting pants. Boxer can be worn as shorts too at the same time it can be worn as undies. Boxers are highly comfortable. It helps in giving extra fitness in the thigh region and allows easy movements.
A combination of two sorts of styles boxer and brief has given birth to a third style boxer brief. Boxer briefs are very popular amongst the sport lovers. Boxer briefs have a cut opening which quite resembles to tampered type boxer. Boxer briefs style resembles to brief undies and offers better support. It gives a fabulous fitting and is chosen and liked by many guys. Boxer briefs are helpful if worn during sports activities. It also fits perfectly well in tight fitting pants.
All the above undergarments are easily available in different designs and colors. There are even designs on the waistbands; some may even have images on it to give it a much personalized look. Different types of men's undergarments can be picked from several shops, designer boutiques as well as online store like dealbyethan.com which offer best brands under one roof.