Sometimes, no matter what the brand and how much you look, you just cannot seem to find exactly what you are looking for. Understanding this predicament of people, the brand Jellyfish was introduced, which can create custom-made swimwear, keeping just the exact specifications given by you in mind and the requirements that you might have.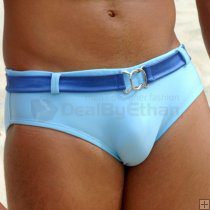 Jellyfish swimwear helps you look and feel good by not only designing swimwear that suits you and meets your needs, but by also by designing swimwear that is unique just for you! Their uniqueness will surely make you stand out in a crowd and catch quite a few eyes! Their swimwear can be designed so that what you wear will not resemble any others! You can become the designer and give your opinions and inputs on the prints, colours, materials, cuts and styles to be used. Your wish is their command and voila! You will have swimwear that is absolutely unique!
The Brazilian brand, which designs on the beaches of Brazil, definitely has that influence with the sets of colours and prints. You can look at the sets of colours, prints and styles available to choose from and create your unique piece. In fact, if you are more of a man with simple tastes, then you can go in for plain designs and solid colours. The motto of the company is to provide their customers exactly what they want, so go ahead and demand whatever your heart desires!
The fit of the swimwear made by Jellyfish is absolutely perfect! They are fully lined so as to support (and at the same time flatter) the male body. However, since the customer has the last say in everything, the swimwear can be tailor made to be unlined.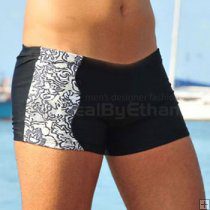 The quality of the materials used to make their swimwear is always of high quality. Jellyfish never makes any compromises in that respect! The material used is a mix of 17% elastane and 83% polyamide so to make it quick drying as well as stretchable!
Various kinds of features can be added on them as well like floral panels, belt buckles, faux belts or plain belted, keyholes, eyelets, etc. The sky is the limit! Take a look at the variations offered at Deal by Ethan and let your imagination run wild!!