God has created this beautiful world and the inhabitants in it. We often wonder at his workmanship as no two living being are similar in shapes and sizes. However minute there are subtle differences. In this world some are born with perfect features whereas others have slight imperfections. Just imagine the painful experiences of those people who want to be perfect but are unable to do so? Body Adonay understands your grievances and therefore introduces special butt enhancing boxer brief underwear. Now don't regret for not having a perfect muscular physique! Body Adonay is there to improve your looks!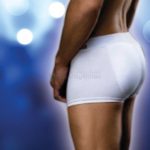 Body Adonay a line from Mexico started marketing its products from the 1996. Since its inception Body Adonay has been focusing in giving the perfect shape and curve to human body. The line manufactured both mens and womens products. The product turned out to be beneficial for women in their post- pregnancy stages when the figure tends to lose its natural shape. While designing mens apparel the brand has emphasized on providing shape and comfort. Apart from butt enhancing boxer brief underwear this Mexican brand also manufactures Mens tank top T shirts, shape wear etc.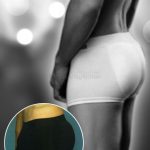 Now when men are so figure conscious, you often find yourself in an awkward position if you don't have a perfect physique. It is especially the posterior of your body that provides shape to the entire figure. Now if the posterior portion is shapeless, it completely ridicules your get up. Body Adonay's butt enhancing boxer brief underwear actually makes you curvaceous so that you do not feel like the odd person in the crowd. This particular boxer brief is made up of cotton (84%) and Lycra (16%). Cotton provides utmost comfort and being skin friendly avoids skin problems. The butt enhancers consist of cent percent polyurethane coated with cent percent polyester. Thus Lycra along with polyurethane and polyester provide excellent stretch. Therefore this particular butt enhancing boxer brief underwear clings to the body giving it the perfect sculpted look as required. However this underwear must be washed carefully. It should not be ironed, squeezed or bleached.
Now a time has come when men choose underwear not just for comfort but for both style and comfort. If an underwear is unable to provide both it is immediately rejected. Especially in case of boxer briefs the design, fitting and the shape matter. Body Adonay understands these needs and therefore supplies you underwear with the latest designs and utmost ease. So what are you waiting for? Just grab your Body Adonay butt enhancing boxer brief underwear now!
You can purchase this product at our website DealByEthan and grab some really exciting underwear and swimwear at affordable prices!