There is a continuous growth of engineered underwear which helps in the enhancement of the profile of a man. In fact, this concept has entered the mainstream with their demands increasing on a significant basis. This has led to many designers and underwear labels to include lines that offer enhancement, shaping, lifting (or in other words), defining a man's pouch). The extreme, shaped pouches of Ergowear are marked as the speciality of the brand, and now in recent times, they have introduced the "Plus" range, which is designed for upliftment and enhancement.
The uniqueness of the pouch is that there are no seams, pockets, padding or straps and the pouch is rounded as well! The lifting and shaping offered is thus great and quite unparalleled!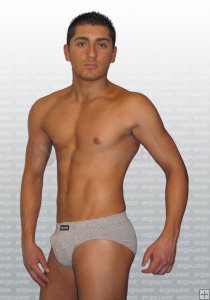 There is a variety of different cuts in the Ergowear Plus range and they are available in the basic colours of white and black. The fabric used in the range is a mix of 10% spandex and 90% cotton which is extremely comfortable with the right amount of stretchability. The medium weight of the fabric and some other factors make it great for everyday wear and in fact all day wear as well. The fit offered is excellent and you can be absolutely assured of this fact.
The waistband is fully covered with elastic and has a good level of stretch along with the correct amount of firmness. You will neither feel uncomfortable with the firmness nor will it ever feel loose! This will give you great amount of comfort. There is a logo patch of Ergowear sewn on the front, providing a great visual element. A white shiny nylon fabric acts as the tag of the Ergowear Plus underwear.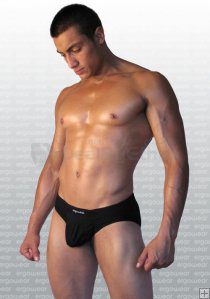 The brief provides full back coverage and the seat is not only comfortable but flexible as well, which is perfect for all day wear. Fully covered elastic reinforces the leg bands. There runs a round seam around the edges which includes elastic that creates 'U" shape and it combines with the pouch's shape to lift and shape your assets!
The amount of lit varies from one individual to another but it is certainly quite good! In fact, one thing that concerns many people is whether it will be comfortable enough or not. For this range, you need not worry about the comfort factor! These briefs rock!
To taste the best of both worlds – great lift and shape along with comfort, buy Ergowear Plus underwear online from Deal by Ethan today!