A lot goes into making underwear, and while you may think that is not the case, it is actually an art to design great underwear. This is precisely why when brands like Clever Moda resolve to undertake the task of creating something extraordinary for men, they actually succeed in their endeavour. Columbia based Clever Moda puts in a lot of hard work, dedication and focus when designing menswear. While others launch with the intent of competing with each other, Clever does not believe in following suit.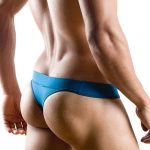 Designers at Clever Moda have a different take on crafting clothes for men, and since they are a bunch of inspired people in themselves, they always end up creating designs that are every inch as unique and comfortable. Clever Moda is not just any brand. It is one of the leading brands that has time and again launched exciting patterns, innovative designs featuring daring cuts and mixed and matched colors in a way no other brand does.
Men who are passionate about new and bold cuts and patterns will definitely feel like taking a closer look at these designs that are every inch creative and stylish. In order to slip into Clever Moda underwear you need to have a mind of your own, a sense of style and the intent to don something different. It's only then that a wearer will be able to enhance his experience further.
Apart from underwear, Clever Moda also offers Bikini Underwear, Boxer Brief Underwear, Brief Underwear, Long Sleeved T Shirt, Pants, Square Cut Trunk Swimwear, Tank Top T Shirts and Thong Underwear for men.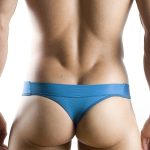 The product discussed here is their Clever Monaco Thong Underwear. Perfect for those men who like to enhance their butt and accentuate their pouch, this particular underwear is extremely comfortable. Made from fabric, which is essentially a mix of 81% Nylon and 19% Spandex, this underwear is very soft and the wearer will feel as if he is wearing almost nothing next to his skin. What is really striking about this underwear is its cut. It is precise and reveals the butt of the wearer appropriately. Men who are planning to woo their wife/girlfriend can always consider donning this particular underwear. This particular underwear can also be worn as daily wear, so in case you are planning to include something new into your wardrobe, go right ahead and grab this great looking underwear today!
You can place order for Clever Monaco Thong Underwear and other brands of underwear on our website DealByEthan!