If you are crazy about fashionable and trendy T-shirts then do not waste your time searching through brands that have nothing but same and usual boring and dull patterns to offer. Instead, glance through the Prohibited Fashion collection of T-shirts and apparel for men that are truly terrific, out of the box and (above all!) comfortable.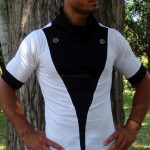 Prohibited Fashion offers a wide variety of apparels for men that include, Long Sleeved T Shirts, Muscle Top T Shirts, Short Sleeved Shirts and Short Sleeved T Shirts and Tank Top T Shirts among others. The brand has been consciously creating innovative designs and cuts using fabric of the highest quality. You may be planning to go to a party with your friends or may be simply thinking of attending gym sessions. Whatever your reason and no matter what the occasion, Prohibited Fashion would not disappoint you at all! You could grab their latest and most fashionable T-shirt and don it to attend the party and wear their Tank top to attract all the attention at the gym. The brand is capable of combing elements and features such as fabrics, colour combinations and designs to produce remarkable apparel that has never been seen or worn by men before.
Prohibited Fashion designing team has one simple motto and i.e. to offer men fashionable clothes. How long can you continue suppressing your desires and don the same patterns, styles and colours repeatedly? Prohibited Fashion understands this mindset in men, which is why they keep looking for ways to manufacture apparel that is stylish and a class apart.
Their tank tops can be worn to the gym or club. They are smart and stylish and meant for men who always intend to be the subject of attention amidst crowds. If you wish to play with colours and do not hesitate in wearing different style of T-shirts then Prohibited Fashion is your brand without doubt!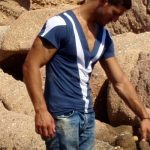 The Prohibited Fashion Contrast V Insert V Neck Short Sleeved T Shirt made of cotton fabric is one of their finest creations. It has been liked by all kinds of men, especially those who love trendy stuff. It is available in a combination of blue and white colour and can be clubbed with a pair of jeans, shorts and even Capri. It is extremely fashionable and is ideal as casual wear.
You can place orders for Prohibited Fashion Contrast V Insert V Neck Short Sleeved T Shirt at our website DealByEthan! Hurry! Visit the webpage and find more about different brands of menswear!