Clothing reflects a man's sense of fashion, as well as his social and economic status, his confidence, and of course, his masculinity. Contrary to public opinion, women are not the only vain creatures in existence. Men, too, are concerned about their physical appearance, about how their clothes, haircuts, shoes, etc. look. They, too, want to make heads turn, and Franklyn shirts, jumpers and hoodies help them do just that.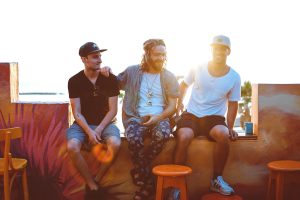 Photo by Toa Heftiba on Unsplash
Clothing That Stands Out
Franklyn garments are not only made to emphasize your masculinity, but they also make you look sharp, strong and unique. Franklyn's casual wear can make your ordinary day special by making you stand out in the crowd. In a Franklyn hoodie, shirt or long-sleeved polo, you'll attract women like moths are attracted to light.
Comfort and Durability
Franklyn uses 100% combed cotton to keep you cool and dry, even during the tensest of situations. In addition, the shirts are pre-shrunk to ensure durability.
Men are practical. If they can save a few bucks without compromising on looks or quality, they are more than happy to do so. Franklyn understands this and caters to it, which is why they offer their products at very low prices, as well as offer discounts on bulk purchases. If you purchase your Franklyn garment at DealByEthan.com and are a first-time client, you receive an automatic 10% discount on every purchase of Franklyn clothing. Register on the website and sign up for the DealByEthan.com newsletters, and receive further discounts and promotional information.