Today, men have the option of donning a wide range of underwear for every occasion. Depending upon the occasion, they can select the athletic style underwear, designer underwear, sensuous underwear or simply get casual underwear. So, whether you are planning to hit the gym or are in the mood to simply relax at home, you can take a closer look at the Man Zone range of underwear and swimwear for men.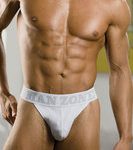 Man Zone understands that men have different needs and like women they too want some of the most stylish, trendy and unique looking stuff. It is this sole intention and goal that has prompted the brand to provide the best of the designs, cuts and material to men with different tastes and requirements. Aside from their underwear range that includes boxer brief underwear, brief underwear and thong underwear, Man Zone also offers Tank Top T Shirts for men.
With their sheer sense of dedication and hard-work Man Zone has introduced some of the most distinct and creative styles, which has made the brand a topic of discussion among some of the leading underwear designers across the world. The brand has made a genuine effort to combine the latest manufacturing techniques, pouch styles, pattern, cuts, and waistband styles and offers the highest quality fabric to design underwear that is both stylish and comfortable. In fact, their designs have evolved to a large extent and men who look at them even once find it really difficult to ignore them.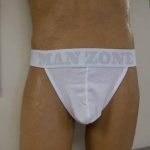 For instance, the Man Zone Apollo Y-Back Rib Thong Underwear is one of the most incredible creations of the brand. Made from a mix of 90% Cotton and 10% Spandex, this particular underwear is classic yet modern. It is traditional and does not compromise with comfort at all. This Thong underwear is made from the brand's signature soft brushed ribbed cotton and also combines a bit of spandex, which eventually allows it to retain its shape. It comes with a front pouch, which is roomy and yet offers the required amount of comfort and support for your assets. It features a y-back thong design and comes with a two-inch wide waistband with the Man Zone logo woven on it. It is part of the Man Zone Apollo Collection that also includes a Trunk, a Brief, and an amazing tank top available in white, black and grey.
You can place your order for Man Zone range of underwear at DealbyEthan today! Visit our website today!!