The world of menswear has many names that are famed for stylish underwear manufacturing, but cutting edge underwear has been given a new definition with Sauvage Wear! The brainchild of Elizabeth Southwood, who is also the chief designer, the brand represents a unique combination of nature's vibrant colours with graphic prints that result in the creation of ultimate and unique pieces of men's clothing!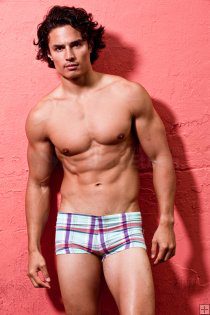 The vast numbers of items of men's clothing that Sauvage Wear produces includes boardshorts beachwear, bikini swimwear, boxer brief underwear, loose boxer shorts underwear, shorts swimwear, square cut trunk swimwear, long sleeved t shirts, short sleeved t shirts, shorts, trousers, etc.
The brief underwear of Sauvage Wear is low rise and is made of a blend of 20% lycra and 80% nylon. The low rise cut makes it perfect to be worn under low rise jeans.
Their boardshorts beachwear is available in a variety of patterns and stripes of various and unique colour combinations. The swimwear is made of linen, which offers supreme comfort and quick drying facilities, perfect for a day at the beach!
Sauvage Wear's shorts swimwear is available in a number of collections and types. You can go for the retro but chic look, or go in for a totally funky and colourful look!  The fly is Velcro, and there is a back pocket to keep important stuff (if any) which adds to the list of utilities. The shorts swimwear and plain shorts have different fits and lengths, so you can choose accordingly. The material used is super soft Italian Lycra which is lined with mesh, adding to the softness and comfort of wearing the undwear.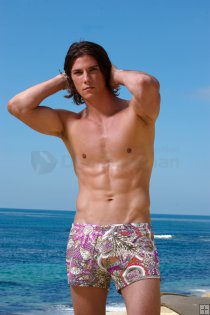 If you really want to turn the heads of all the people at the beach, then Sauvage Wear's square cut trunk swimwear is your best bet! You will be able to get the style in a huge range of colours, patterns and types that will leave you dizzy with indecision about which one you should actually choose! Each item from their swimwear collection is crafted from Italian microfiber, which is so soft it feels as if you are floating on a cloud when you wear this. The fit is excellent, and gives viewers a peek into your masculinity. Their swimwear comes in a low rise cut.
So what are you waiting for? Visit Deal by Ethan today and take a close look at the entire collection of Sauvage Wear to choose the perfect one for you!!