Athletic men or men who love to indulge in heavy duty sports need constant protection, especially for their delicate and sensitive parts. This need and want for some extra protection has culminated into the development of the brand Spider Guard. The brand is the first and last name that comes to mind as far as the need for protective athletic wear is concerned.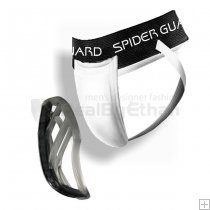 With their range of protective apparel like shorts and jock strap underwear, the brand Spider Guard is the one that most athletes trust. The brand also manufactures and supplies short sleeved t shirts which are perfect to be worn during a sporting event or tournament.
The jock strap underwear of the brand is available in plan jockstraps and another one with an adult cup. The cup jockstrap has an inside cup pocket and 360 stretch material is used for the pouch. The design of the pouch is state of the art, which gives maximum support and lift. The waistband is 3 inches wide and leg straps 1 inch. The inside of the underwear is plush and the leg straps are soft, providing a comfortable and secure fit.
The compression shorts of the brand are also available with a cup pocket inside the underwear, which uses a 360 stretch designed microfiber which has been engineered to wick moisture from the body of the wearer. The design of the underwear is such that compression is provided in order to ensure protection of the muscles from all kinds of injuries. The waistband of the underwear is quite soft and the inside plush, providing a comfortable and secure fit to the wearer.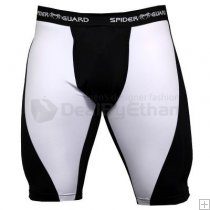 The short sleeved t shirt of Spider Guard is available in a vivid design as well as one with subtle messages written on them. The material used for crafting their t shirts is cotton which is 100% ringspun and is extremely soft and comfortable. The designs are sure to catch the attention of all those who see you wear them! They are extremely lightweight and perfect for any use whether it is a normal outing, gymming or playing sports.
Get a taste for the ultimate athletic wear and get all round protection through Spider Guard underwear. Do not look any further if what you desire is protection against shock especially for your private parts. Visit Deal by Ethan today to take a good view of the entire collection of Spider Guard menswear today!